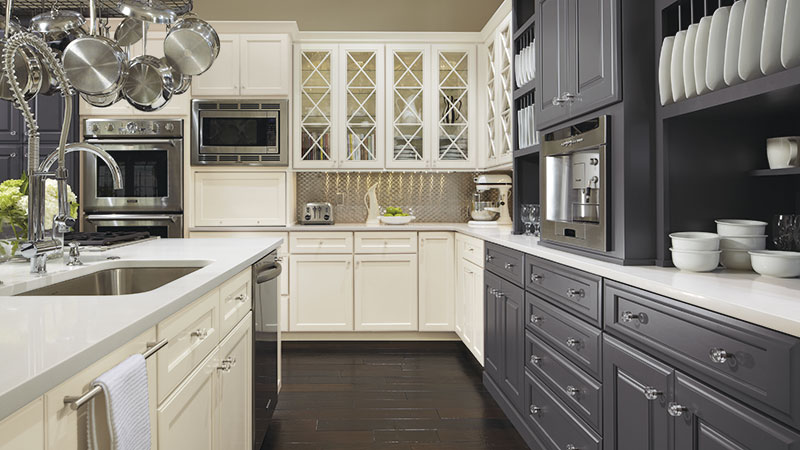 Pinnacle Custom Cabinets
If You Can Dream It — We Can Build It
Taking your vision and turning it into reality is what our Pinnacle Series does best. Whether creating a door, sourcing a specie or fine-tuning a finish, our Pinnacle Series is your authority for artisan craftsmanship built to exacting specifications. Pinnacle features over 128 modifications plus custom quoting for your perfect project.
Want more color in your life? Consider Pinnacle your go-to for the ultimate in custom cabinet finishes.
Specie Matched Drawers and Roll Out Trays
Enjoy the luxurious beauty of natural-finish specie matched drawers and roll out trays in the Pinnacle Series. You'll also find an array of storage accessories, perfectly matched to your chosen wood type, only available with Pinnacle. Painted Maple products feature natural maple drawers, roll trays, and accessories.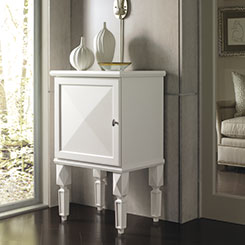 Custom Designed Cabinet Doors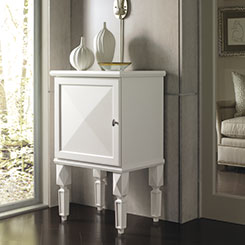 You have a vision in your mind's eye. At Omega we can create the style you're looking for with the ability to change details on door profiles, center panels or even combining specifics from one door to another. If we can't build it, we'll do our best to source exactly what you're looking for.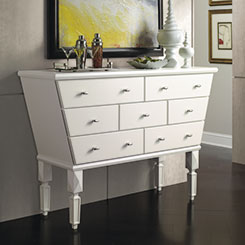 Cabinets That Are Uniquely Yours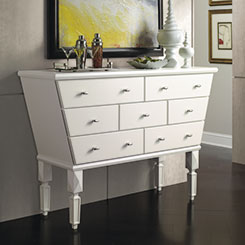 Want something that is yours alone? Bring your ideas to your Omega Designer for the best in custom cabinet design that boldly makes your statement.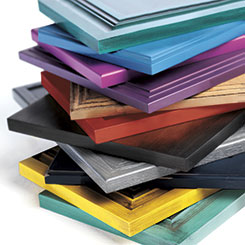 Custom Cabinet Color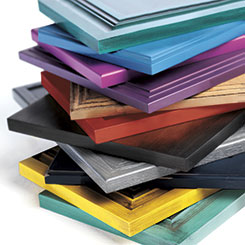 Have a favorite artifact that you'd like to match? Or maybe you'd like to follow the latest trend. Pinnacle prides itself on conjuring your color by matching your supplied swatch and sending you a sample for approval.