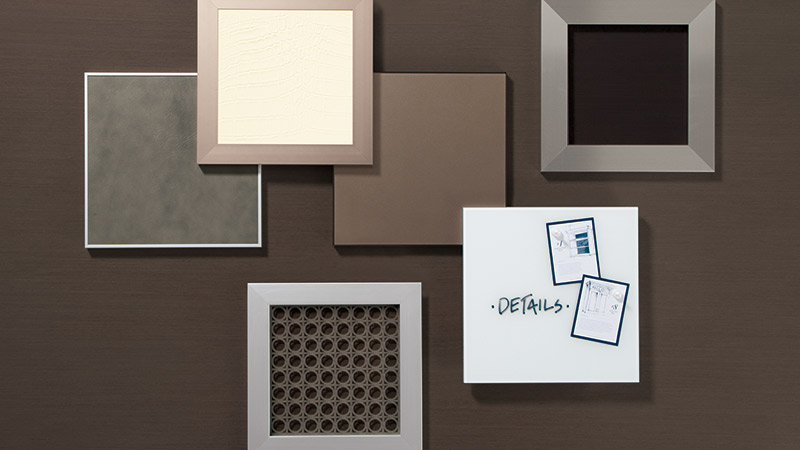 New Decorative Cabinet Doors
Make a Statement
Ever think of a cabinet door as an art form? Today's your day! With exciting aluminum frame and insert options, adding a bit of modernity to your space is fun and easy. Omega presents exotic leather looks and colorful glass in a variety of finishes, plus other intriguing options sure to take you by surprise!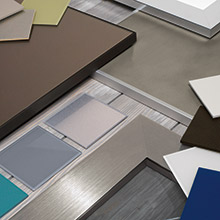 Aluminum Frame Doors & Inserts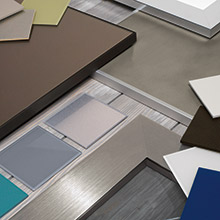 New Aluminum Frame Cabinet Doors are available in six frame styles and seven sumptuous finishes, ready to transform your space with unsurpassed character. A variety of inserts, including Standard and Patterned Glasses, Metallic Finishes, Backpainted Glasses, High Gloss Parapans®, 3Form® Architectural Resins, and Leathers, are available for your choosing.
View Gallery