New Products - Waste Basket Cabinet

NEW ORGANIZATION HELPERS
NOW YOU SEE IT, NOW YOU DON'T
When clean and tidy is your goal, your cabinets can lend you a hand. Choose cabinets that store and organize essentials, and you will gain a measure of calm.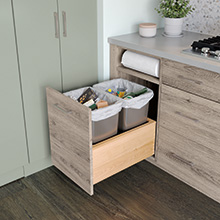 Paper Towel Cabinet with Waste Baskets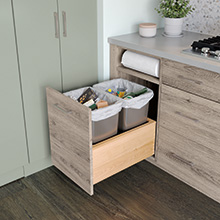 Available with a full height door to conceal the paper towels, or keep it open for easy access! Either way, this cabinet swoops paper towels off your countertop and makes storing and accessing them a breeze.
View Product Page