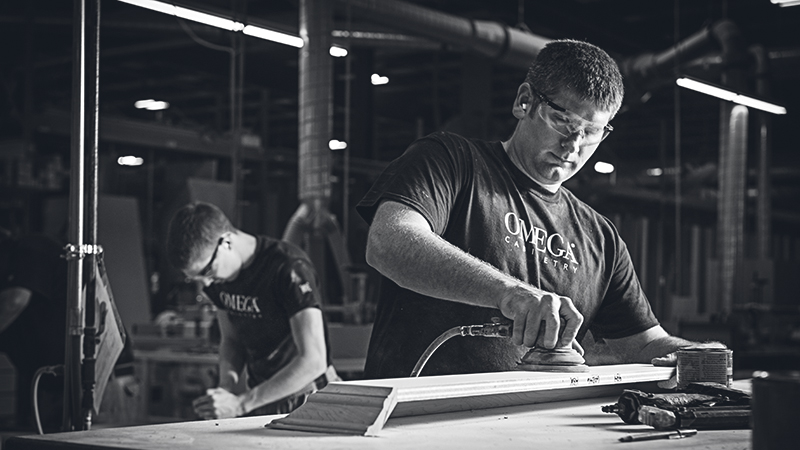 Omega Cabinetry Quality Story
Building a Passion for What We Do
Sincere effort, and skilled execution are at the forefront of what we do, with master craftsmen and women who are truly artisans of their trade. We build beautiful, quality cabinets day in and day out, with the intention that you'll love your finished product and enjoy the everyday excellence of Omega.
In the Beginning
We start with raw wood. Lumber — in board feet and a variety species — right of the truck and into our Rough Mill. This is where your cabinetry begins. Meticulously sorted, expertly milled and then hand-crafted into a work of art.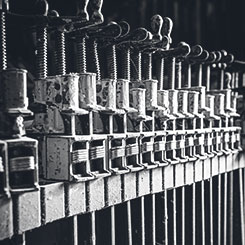 The Best Tools of the Trade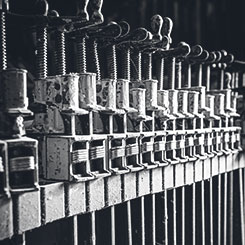 Selecting the best tool for a task doesn't always mean choosing high technology. At Omega, we match device to assignment, knowing that often, time-honored methods are best.
Our People Are Our Greatest Asset
Skill and sensibility is what makes our product great. The human touch that goes into every piece with precision and thoughtfulness is non-negotiable.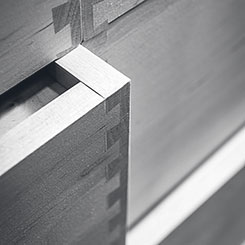 Furniture Quality as Standard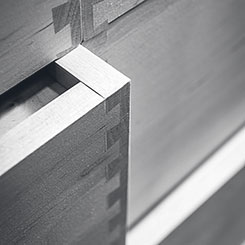 We build cabinetry on the order of fine furniture. Expect dovetailed joints on drawers, drawer glides that move quickly and smoothly, and gently close with a push of a fingertip.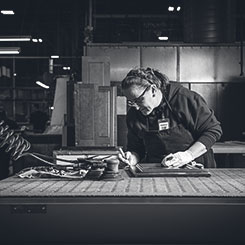 Care and Craftsmanship, It's Our Bottom Line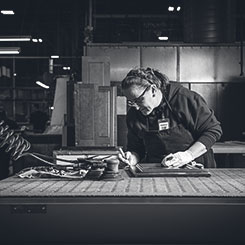 Painstaking care with an eye for detail, it's evident in everything we do. We value the folks that build our products, and you'll appreciate the conscious effort applied to every project.
"Quality Means Doing It Right When No One is Looking" -Henry Ford