Modern Full Access Cabinetry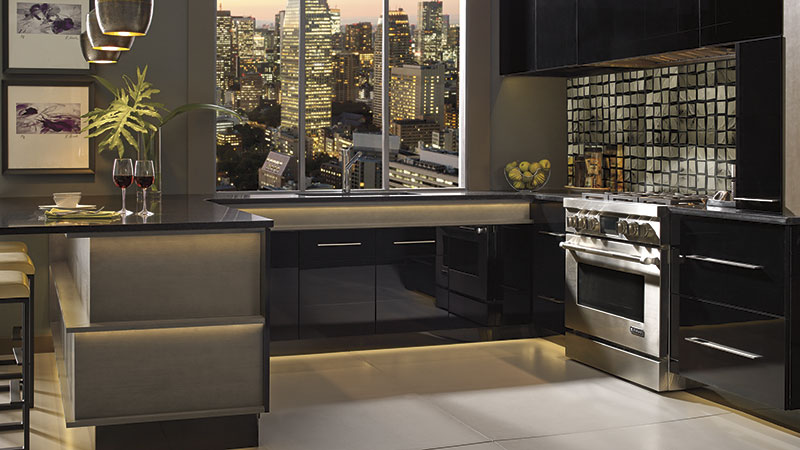 Modern Full Access Cabinetry
Omega Full Access Construction Details
It takes on a cleaner aesthetic with tight reveals and offers easier access and additional interior storage capacity. Materials with a distinctive contemporary flair are exclusive to this series. Constructed with the finest materials, latest door styles, endless finish options and the true customization that sets Omega apart from other full access cabinetry.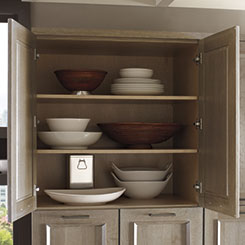 Omega Full Access Cabinets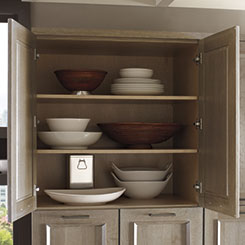 3/4" plywood sides, 3/4" plywood shelving
Selection of outside door profile at no additional cost
Choice of drawer front options
Full complement of cabinetry modifications
A variety of unique materials and custom opaque colors
Limited Lifetime Warranty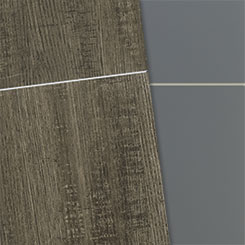 Omega Full Access Cabinet Doors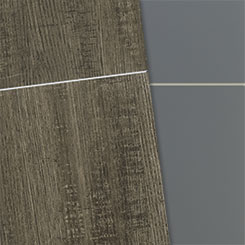 Nearly every Omega door style is available in Full Access. In addition, two styles, Nella and Ricci, are designed specifically for the seamless aesthetic of Full Access. Nella features Textured Melamine finishes for a tactile and interesting look for an entire room or as an artful accent. Ricci is a showstopper in High Gloss Laminate, and commands center stage in any room.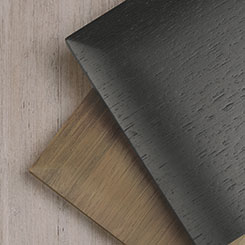 Omega Full Access-Specific Wood Species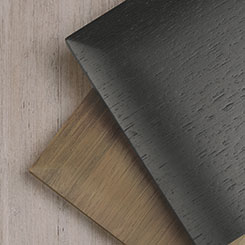 Bamboo and Wenge are beautiful wood veneers that are specific to Full Access cabinet construction. Both have unique characteristics that lend themselves to modern styling and crisp design.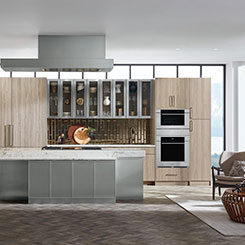 Streamlined Appliance Utilization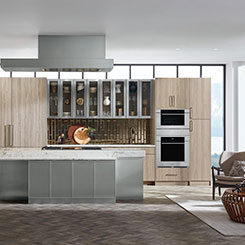 Full Access construction allows for integrated appliances where, instead of having a cutout opening, the cabinet is configured to an opening where the cabinet doors and appliance front are flush. This allows for a tighter fit and minimal reveals, which is a desirable trait of today's design.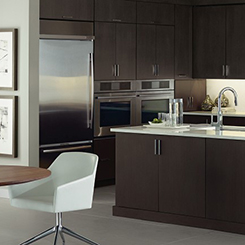 Omega Full Access Trends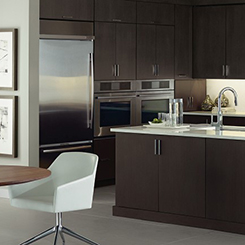 Consider side-by-side or aligned double oven installation. This allows for a very sleek and horizontal application within the design but also provides a very utilitarian purpose by positioning both appliances at a safer and more functional access height.