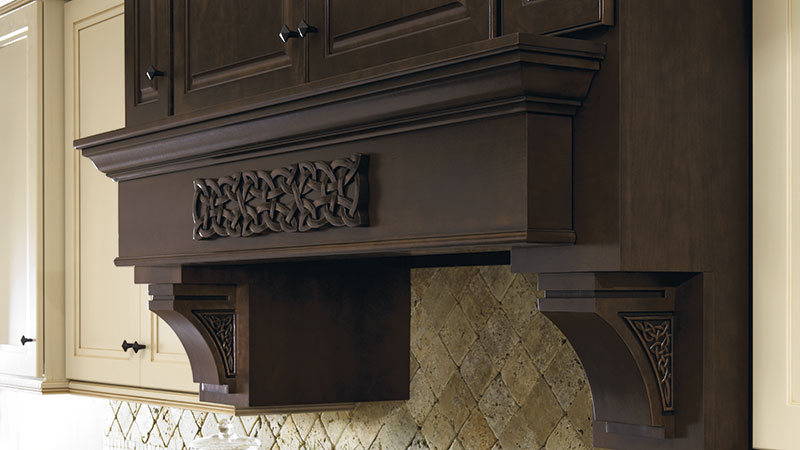 Types of Cabinet Accents & Embellishments
Defining Your Style
Personalize your project with decorative elements from Omega. With beautiful accouterments — perfect for proclaiming a design theme — your Omega Designer can direct you to the right cabinet accent pieces that bring your vision to life.
Visit our cabinet embellishments gallery to view our product offering.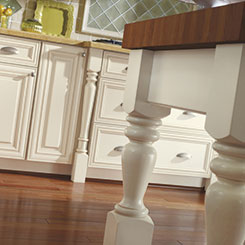 Feet and Legs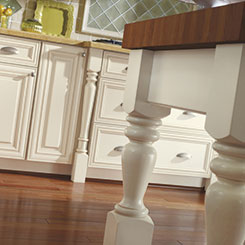 Show a little leg! Perfect for anchoring an island, furniture style cabinet accents such as legs or decorative feet go a long way in making a big statement.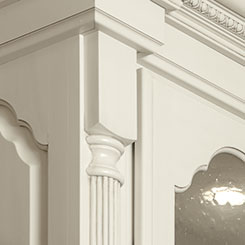 Split Turnings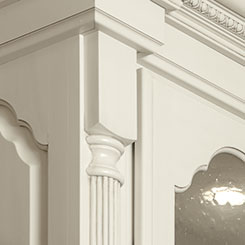 Small details reap big rewards. Split turning options can transform tall cabinets, sink or cooktop cabinetry into your defined design theme.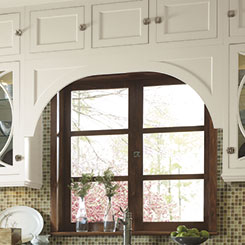 Valances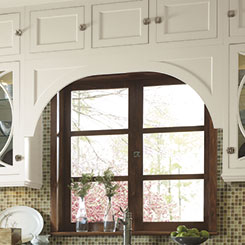 With a wide variety of decorative valances to choose from, they can be the perfect cabinet accent to use repetitively — at the window, in the toe space or as garnishment for an island, to name a few places, to continue your theme.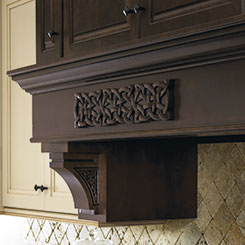 Onlays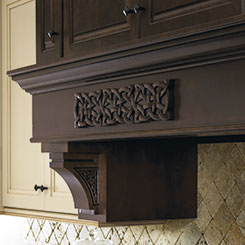 Decorative onlays are the perfect cabinet embellishment to complement your style. Meant to add panache to various cabinetry components — peruse our variety of design themes and let your Omega Designer show you how they can be used to tell your story.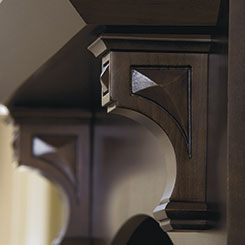 Corbels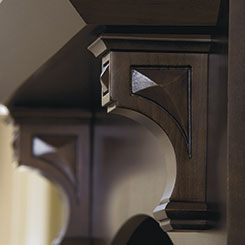 Decorative corbels pack a big punch. With many design themes to choose from, they are the ideal support for countertops, mantel pieces, and shelving. Hard working and good looking — an unbeatable combination!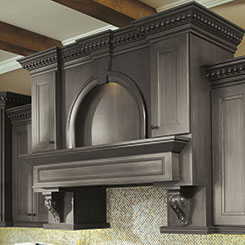 Wood Hoods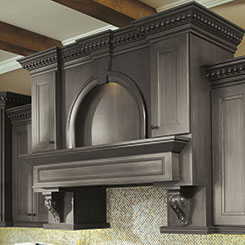 Let functional design make a powerful statement with a beautiful vent hood that commands attention. Choose from Omega's selection of stunning designs or let your Omega Designer create one that is customized just for you.
Lighting
Set the mood or set the stage. Accent and task lighting are ways to enhance your space with beauty and function.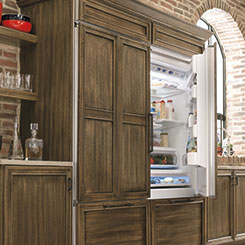 Appliance Panels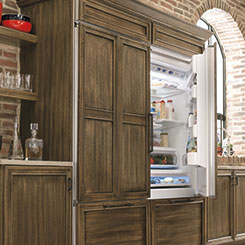 Nothing says custom design like decorative appliance panels. Camouflaging appliance doors so that they are hardly discernible from cabinetry creates a seamless statement in a beautiful room.