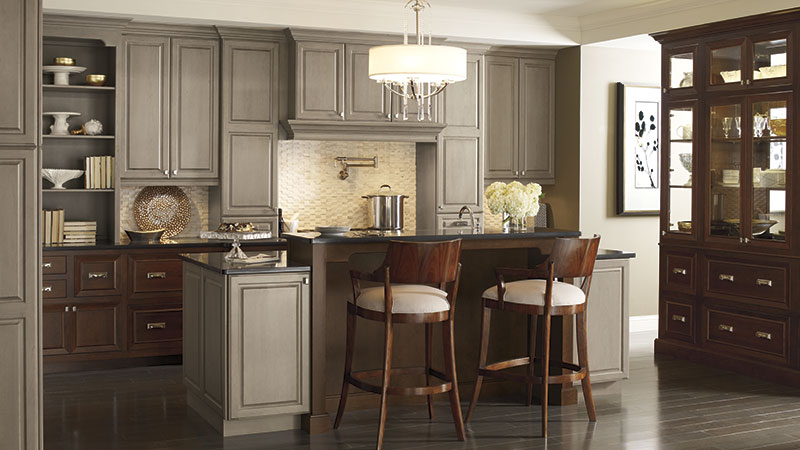 Cabinet Construction Types
EXPLORE FRAMED AND FULL ACCESS CABINET CONSTRUCTION
How a cabinet is built determines how it looks and functions. Hinges, shelving and even finishing options can vary depending on the type of cabinet construction and materials used. Explore the basics of cabinet construction to help understand the differences between them. Your Omega Designer can assist in determining which method is right for your project.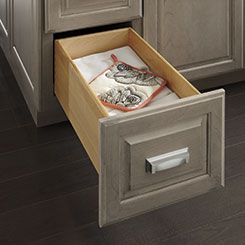 Framed Cabinets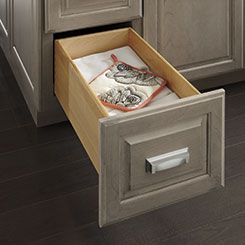 Framed Cabinet construction refers to the stiles and rails (known as the face frame) that surround the cabinet box, and are attached to the cabinet sides. Doors and drawer fronts overlay the face frame in typical cabinet box construction.
Learn More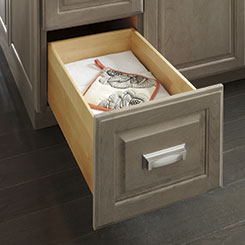 Full Access (Frameless) Cabinets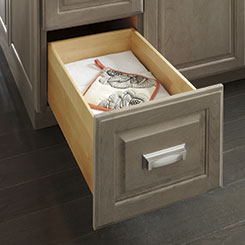 Inset Cabinets
Inset cabinet construction features doors and drawers fitted inside the face frame openings of the cabinet box — giving full view to the frame with only minimal spacing/gaps between components. Known as the time-honored way that fine furniture was made by early woodworkers, Inset cabinetry has enjoyed a style resurgence — showing up in contemporary kitchens, most often with painted finishes. In fact, Omega offers the added benefit of 1" thick doors for true furniture detailing, lending themselves to popular designs for today.