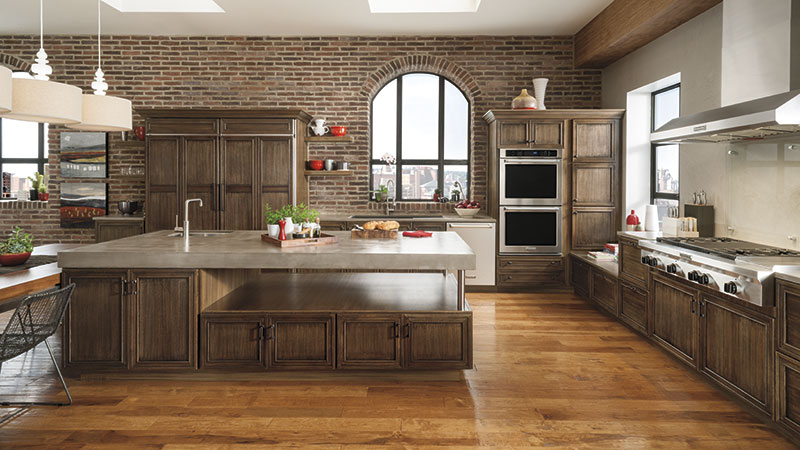 Cabinet Finishing Techniques
Emphasize Your Style
Omega captures your personal style with cabinet finishing techniques that add dimension to your design. Choose the one that sets the stage for your home.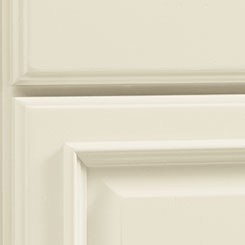 Antiquing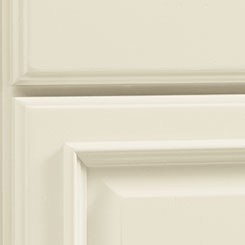 Antiquing offers the feeling of natural wear on wood from years of use. Omega craftsmen and women achieve that look by lightly sanding over the profiles, as well as adding the appearance of worm holes, light dents, and chiseling with randomly scraped profiles before finishing.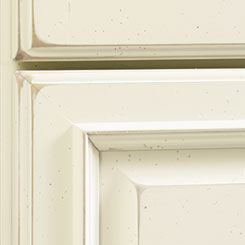 Vintage Touch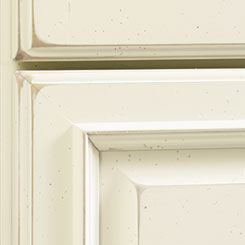 Vintage Touch is a heavier version of Antiquing, plus adds other effects such as sand-over of profiles, grey toned edging, and black speckling. Due to the random placement of the effects, every door will be unique and may not receive every detail in order to create the look of a well-loved heirloom.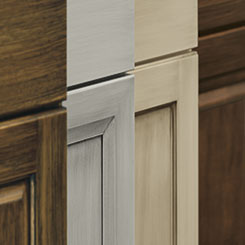 Brushed Finishes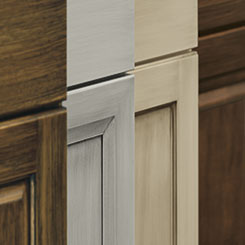 Brushed finishes are hand applied over paints or stains and allow beautiful expression that can run the gamut from weathered and aged looks to a sleek contemporary feeling, depending on the chosen combination.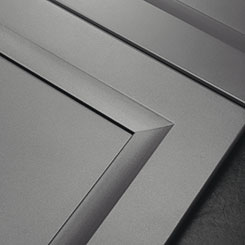 Iced Top Coat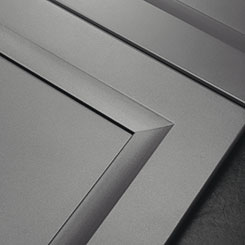 Subtle opalescence gives a unique shimmer to cabinetry, transforming any finish, glaze or paint. Make sure to ask your Omega Designer to see an actual sample to appreciate the full effect of the beauty.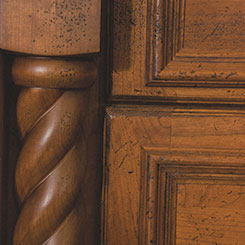 Finishes with Special Effects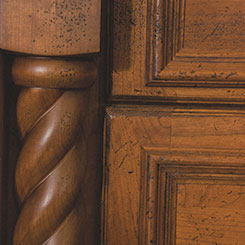 Omega has carefully considered door style, stain color and glaze pairing along with various other special effects resulting in a dramatic presentation that represents the possibilities that we offer. See your Omega Designer for more!